Native Ad Writing, Media Buying, & Landing Page Copywriting
Get 100,000 to 1 million clicks a month to a landing page from engaged prospects that want to read your ad
There is a method to find people that want to read your ad. And if they want to read your ad, and it's written well, you'll acquire leads profitably. It's about attracting them when they are in the "reading" mood. Here's where we find them: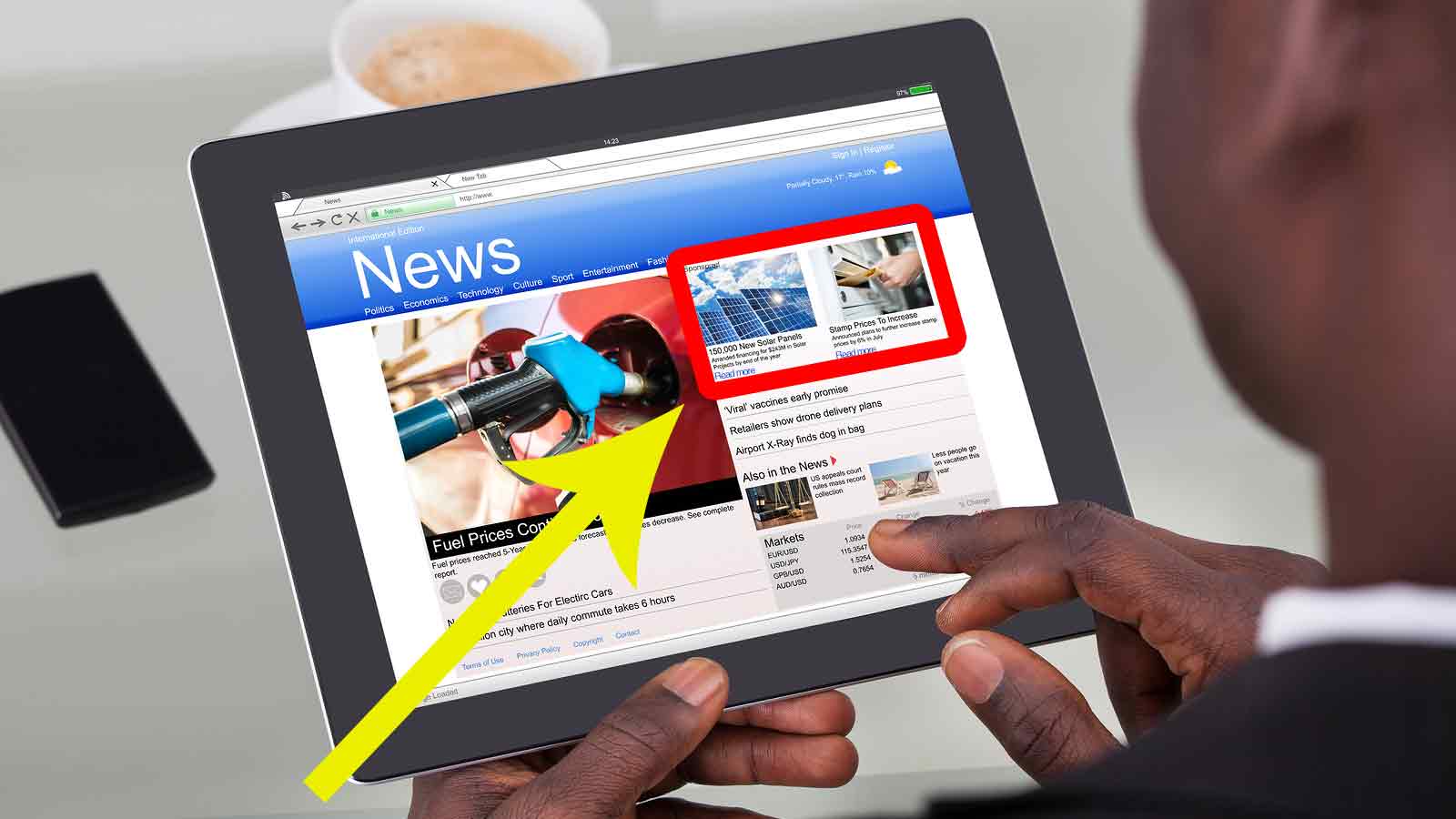 These ads are placed on popular news and content sites where prospects are already reading. Highly focused ads get prospects to click at an affordable price compared to paid search. And get the consistent volume that email traffic never provides. Native ads convert well when the landing page engages, triggers curiosity, and proves uniqueness and solves the prospects' problem. We have a 27 step conversion rate optimization process to help reach profitability.
Our top campaign reached over 1 million clicks a month
This is exactly what we've done for a car insurance client. We may be able to do the same for you if you're a good fit.
It has been both a pleasure and privilege to have worked with M3diaBuy. With their fanatical focus on optimization, M3diaBuy collaborated with my team to constantly reinvent and make improvements to our platform. This collaborative focus has led to over $10MM in revenue and has the set the bar on how we work and interact with our publisher base.

Roger Lee | Director of Advertising
Trouve Media / Bankrate Insurance
Google AdWords lists $41.80 per click for the search phrase "car insurance." Through native ads, we were able to dramatically drop the cost per lead to $5-8 depending on the ads' locations. Some of the specifics and profitable goals reached during the campaign:
140,000 clicks to our landing pages in a day (over 1 million per month)
Up to 5,000 leads in a day
Over 400 landing pages split tested
Purchased full day homepage ad spots on MSN.com
How to get more leads without spending more on advertising dollars
Through our 27 step landing page optimization process, we're able to design and write a web page that gets more readership, builds trust, and converts.
With a series of testing varying bullet point copy, we were able to increase leads by 57.2% overall.
What it costs for M3dia Buy to create the landing pages, native ads, and buy the space on content sites
Prices are on a per lead or sales basis (so it's lower risk for you) in these niches:
Regarding ecommerce, Facebook is saturated with ecom ads, but most don't know that even ecommerce works via native ads. It comes down to the right strategy.
For other niches, it will likely be on a cost per click basis. Traffic will be purchased on native ads, sent to a landing page stating the offer. For every visitor that clicks from the landing page to your website, you will be charged. This will be determined after reviewing the niche.
If you have a profitable dedicated solo that you email to lists, here's the test price:
Your dedicated solo will be turned into an advertorial design that we've already proven to convert well. An advertorial is a content rich landing page that reads as easy as an article. A sample is available by request.
Here's how it would work:
M3dia Buy writes the ads.
Ads are placed on news and content sites.
When an ad is clicked, visitors come onto our advertorial (with your dedicated solo's email text).
Once the visitor clicks from the advertorial landing page to your offer page, then you'd be charged for that click. $4 a click for most sites. If you need political targeting, it's $5 a click.
To create and launch this project, it's estimated to be a $2,000 minimum. A thorough review is required before a definite offer is made, but email is a good testing ground for what typically works with native ads.
---
Founded in 2009


Since high school, I've had a passion to create easy to read ads, that engage and persuade. I've been influenced by the great copywriters, such as Claude Hopkins to David Ogilvy to Eugene Schwartz. On the newer side, I've been thrilled to see the innovative conversion rate optimization conferences that have made such an impact on the process of always making advertisements better. M3dia Buy is about bringing amazing copywriting to modern media buying and optimization.